What's on the Menu at Avonmore House?
Selection of Teas
A variety of organic teas available upon request including our own grown mint tea from the leaf.
Java Republic Freshly Ground Coffee
At avonmore we grind our own Java Republic Organic Freetrade enabling us to offer the freshest coffee
Sourdough Pancakes
With apple compote, honey, maple syrup and lemon. Made from our 18 month sourdough starter blended with a hint of cinnamon. buckwheat pancakes are available upon request
Organic Homemade Breads
All of our bread is baked onsite, including 48hr fermented sourdough, irish soda bread and gluten free oat bread
Cold Jar Overnight Oats
Overnight Oats with fresh apple compote and berries. Delicious cold jar of soaked oats mixed with yogurt, seeds, nuts, apple, cinnamon and berries. (dairy free and gluten free on request)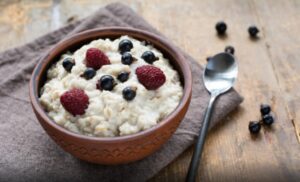 Hot Organic Porridge
With apple compote, berries and honey small, medium or large bowl can be served with fruit or local youghal honey
Smoked Salmon or Bacon Omelettes
All organic ingredients cooked on the hob before topping with feta or irish farmhouse cheese and finishing off under the grill.
Organic Smoked Salmon with Scrambled Egg
An avonmore firm favourite served on a bed of freshly made sourdough toast.
Variety of Breakfast Cereals
A wide variety of breakfast cereals are available, including museli, granola, cornflakes and weetabix
Fresh Fruit Salad
Prepared using freshly chopped fruit minutes before you have breakfast. served with organic yogurt if desired (dairy free on request)
Kippers !
Delicious fresh kippers fried in coconut butter and a hint of lemon served with fresh crusty sourdough toast and the optional scrambled eggs
A Vegan Full Irish !
Our hot plate of vegan food consists of homemade sausages, baked beans and veggie pudding together with locally sourced grilled organic tomatoes, mushrooms and sauteéd potato slices.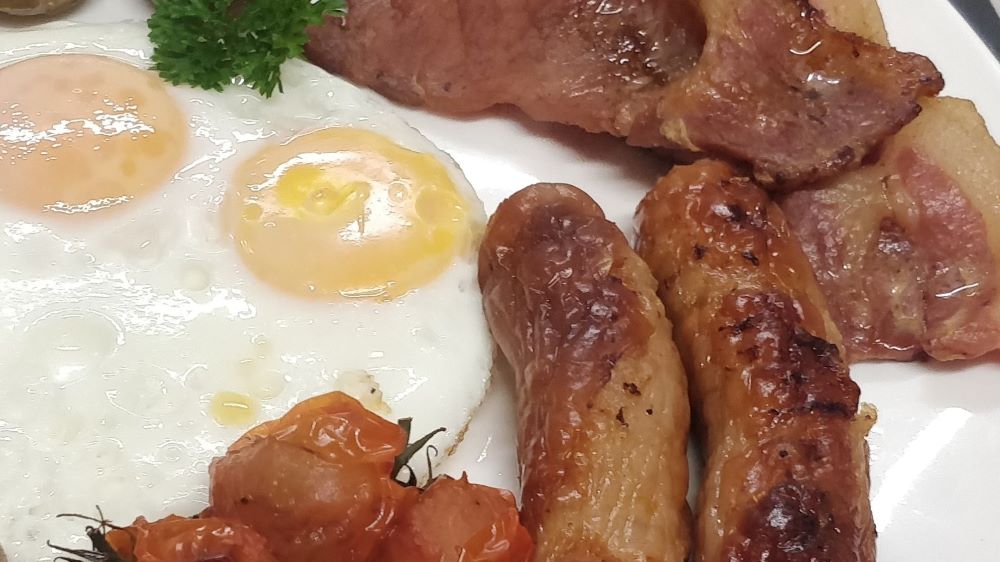 An Avonmore Full Irish !
Using produce from our local butcher, organic tomatoes and award winning clonakilty black & white puddings. choice of eggs available.